In October 2014 Fairmead Community & Friends received a grant for board members and Fairmead residents to attend a three-day training event at the NeighborWorks America – Community Leadership Institute in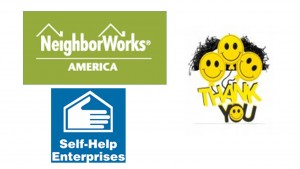 Cincinnati, Ohio. The training aims to strengthen the voices and skills of community, resident and volunteer leaders.
Groups that attended were eligible for an additional $2,000 grant for projects that they discussed at the training event. Fairmead Community & Friends was awarded this grant too!  We are so grateful to have had this learning opportunity and the grant writing support of Eddie Ocampo at Self-Enterprises, Visalia.
Thank you Eddie!