Join us at our Fairmead Community Flea Market Fundraiser!
One man's trash is another man's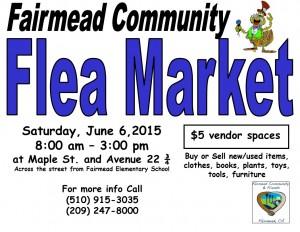 treasure!
MAKE MONEY SELLING those items hanging around your house you really don't want any more OR BUY more to add to your collection. $ 5 vendor spaces. Call for more details.
Great deals! Delicious Food!
Proud to Serve the Community!